Cinnamon is a tree growing
spice
. The whole trunk produces, instead of the leaves.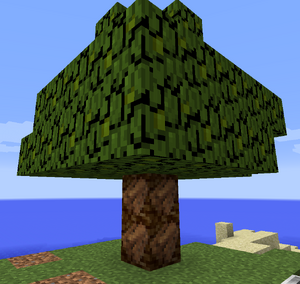 Right-click on the trunk when it is ripe to get Cinnamon. Applying bone meal or fertilizer will cause the trunk to ripen faster.
Combining three Cinnamon with any vanilla sapling creates a Cinnamon Sapling. Cinnamon Sapling is also available for purchase from The Market.
Note: You must use ground cinnamon which is made by placing mortar and pestle and raw cinnamon together in the crafting table.